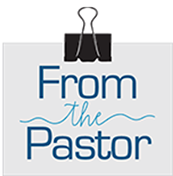 We all know how important the Earth is. What a beautiful gift we have received - from the glistening water, to the beaches that stretch on for miles. This time of year, we know that colors will begin to show on the trees, and the signs of harvest and fall are popping up everywhere. It is a season of harvest and thanksgiving, a season of abundance.
Jesus also talked so much about the Earth and the bounty we receive from it. Many of his parables and teachings deal with food, farming, and family. World Communion Sunday happens to be the very first day of the month – October 1st. What a perfect time to think of the season, to give God thanks for all people all over the world celebrating their faith in Christ. As we share in the Bread of Life and the Cup of Salvation, we will be One through Christ, through the bounty of the Earth and most importantly, God's Love and Grace.
This year, we also hope to bring something of the various cultures of the world to our church, following worship on World Communion Sunday. The worship committee invites you to an "International Potluck" in Dodd Hall immediately after service. We ask that you bring a dish to share. It can represent your own ethnicity, or food you simply enjoy. We hope this will be a fun time for all, but also help us to think about others throughout the world, and to recognize diversity as "the spice of life." We also remember that all the food we will share comes from the work of farmers and gardeners here and all throughout the Earth.
This time of year, many in our congregation will be "closing up" their gardens for the winter. But the theme of gardening can continue with us spiritually all throughout the year – and I received an article from a parishioner of a former church printed in "The Village Letter" that helps us with this. Within that particular newsletter, there was an article from the Federated Garden Club of NYS that tells us to:
"Plant three rows of peas: 1. Peace of Mind, 2. Peace of heart & 3. Peace of soul.
Plant four rows of squash: 1. Squash gossip, 2. Squash indifference, 3. Squash grumbling & 4. Squash selfishness.
Plant four rows of lettuce: 1. Let us be faithful, 2. Let us be kind, 3. Let us be patient & 4. Let us really love one another and
No garden is complete without turnips: 1.Turn up for service, 2. Turn up to help one another & 3. Turn up for commitments.
To conclude, your garden must have thyme: 1. Time for God, 2. Time for each other, 3. Time for family & Time for friends.
Water freely with patience and cultivate with love."
Now that is a beautiful way to look at the garden in us. With God's help, we will have a wonderful harvest!!!
Happy Gardening!
Pastor Roy
P.S. Click the picture or link below to read the full October 2023 edition of The Beacon.