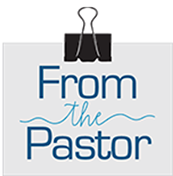 We are in a new season – the season of Pentecost. It's a season of power and faith, a season of hope and beginnings. Pentecost is the day of the Church – the day the Holy Spirit came upon all believers. They were empowered...they had a fire that burned within them. And they were called to go and share their gift with those around them. The church began, came alive, and grew.
The Holy Spirit is a gift for all of us – Christ's presence with us all the time - the Advocate, Our Guide, Wisdom, Breath, Divine Aid. The One who gives us gifts and helps us learn how to use them. The One who calls us forth and points us in the right direction. The One who speaks to us and binds us together. The One through whom we experience Grace.
This season began on Sunday, May 28th when we celebrated with music, scripture, message, and prayer. Even on the Sunday prior, Confirmation Sunday, the Holy Spirit was working through our church. It was an incredible day as Josh Hackett came forward to share his faith and claim Jesus Christ as his Lord and Savior, on his own. After years of preparation and an intense year of learning together, the Holy Spirit filled Josh in a new way, to confirm his baptismal vows. In June, we will have new members join and profess their faith and commitment to Christ and the Church as well. And we, the congregation, will reaffirm our faith and promise to step out, take a risk, and share the gift of the Holy Spirit with others.
Pentecost is not just one day, but a season in the life of the church, and really a lifetime for all of us. After all, we are Pentecost People. We have the Holy Spirit with us always – and I am very thankful for that. I may not feel empowered the same every single day, but over time, through prayer and practice, I know that God will fill me and use me in powerful ways. I just need to make the effort. And I pray that you will join me. Together, just think of what our church can do.
I look forward to this season, a season of hope and connection, a season of new beginnings. As we get out into the warm summer sun, let us listen and share with those we meet. Whether on our street, in a shop, on the beach, or on the airwaves, let us share Christ's love and hope with one another. Let us invite the Spirit to move through us and bring us closer to God and one another.
A prayer in our hymnal (#335 written by Eric Milner-White, 20th cent.) is a powerful way to ask the Holy Spirit to use us this season and always...
O God, the Holy Spirit, come to us, and among us, come as the wind, and cleanse us; Come as the fire, and burn; come as the dew and refresh us;
Convict, convert, and consecrate many hearts and lives
To our great good and to thy greater glory;
And this we ask for Jesus Christ's sake. Amen.
I pray that you have the most blessed Season of Pentecost, a time of power and transformation. May the Spirit of the Lord be upon you, always.
Pastor Roy
P.S. Click the picture or link below to read the full June 2023 edition of The Beacon.